Mini Wiz Puzzles being used by Children of the DR
President Olive makes camera donation to Mustard Seed
on behalf of Hifiman
Paul Knight (BTBCF director UK) Olive Thompson (President BTBCF),present $1000 US to Marvalee Mustard Seed Representative)
Olive Thompson (President BTBCF), Milka Vargas (Representative for Fundacion Patria)Beyond the Beach Children's Foundation donates $1,000 US March 4, 2008


Vice President Chris Willott make a $2000 US donation to the Dream Project Feb. 2008
Vice President Chris Willott make a $1000 US donation to the Sosua Kid's
Feb. 2008
UK News Feb 21 2008
The Rev Paul Knight and his wife Annette in the Dominican Republic with local pupil Robinson Rivas. (NS)
A BIRSTALL vicar is visiting the Dominican Republic to help needy children.
The Rev Paul Knight and his wife Annette will be flying to the Latin American country on the weekend, taking with them £1,200 and a supply of pens, pencils, sharpeners, toothpaste and toothbrushes.

Mr Knight said the money had been raised by the congregation of St Peter's Church in Kirkgate and the children at St Peter's School in Fieldhead Lane, who raised £180 in a non-school uniform day.

In 2002 the couple visited the Dominican Republic, and, moved by the level of need of the children, decided to do what they could to help.

They became involved with two charities – the Mustard Seed Orphanage for mentally and physically disabled children, and the DREAM project, which provides schools to help educate children, giving them an opportunity to work their way out of poverty.

Mr Knight said he would be giving £700 to the Mustard Seed orphanage for an oxygen tank to aid a young girl, Marolis, and a commercial liquidiser. The rest of the money will be donated to the DREAM project schools.

He added: "It is such a privilege to be able to help these children who have so little. We are so grateful to those who have given to make this possible."

Mr Knight is also a director of Beyond the Beach Children's Foundation, a web-based charity which encourages holiday-makers to the Dominican Republic to help the local children.
Pictures
Hlywud makes a donation to cortecito School on behalf of the Foundation January 2008
Nets donated by stillsdaughter
Our Gallery of Pictures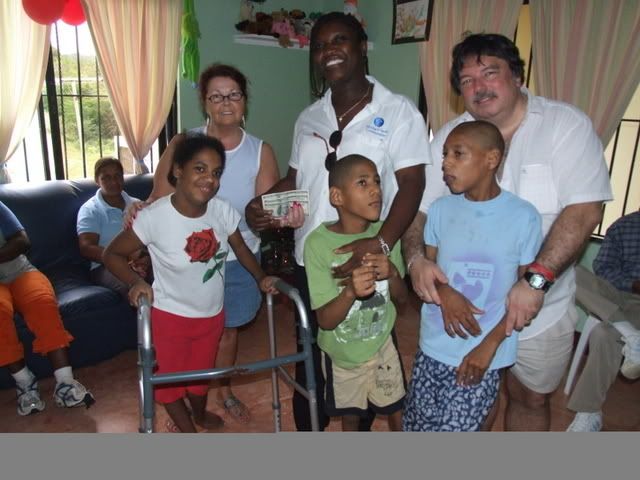 Foundation President Olive Thompson and Secretary Gregg Andrews
at Mustard Seed Foundation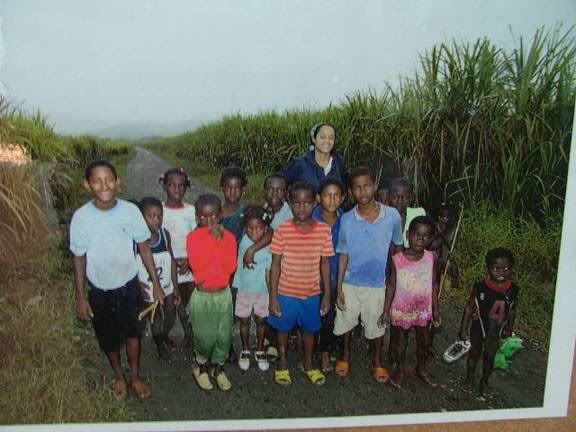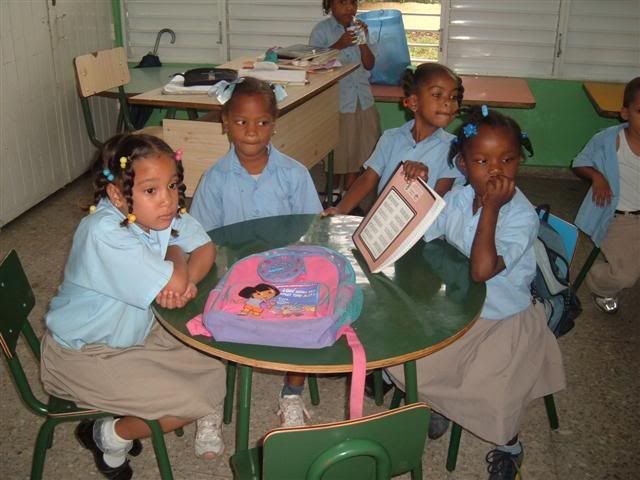 Blair Thistle and his family along with
St. Peter's Elementary School located in Mount Pearl, Newfoundland make a donation on Behalf of BTBCF at School on the North Coast.
Thanks to SkyService Airlines who transported donations free of charge.
The DREAM Center: Teacher Training and Model School Cabarete
Opened April 2007
July 2005 : Our First major cash Donation
The Debbie's Dominican Republic Children's Foundation (since renamed Beyond the Beach Children's Foundation) honoured the DREAM Project with a cheque for $8,000 Canadian dollars at their annual fundraiser in St. Catharine's, Ontario this past July. DREAM Director of Dominican Operations, Jon Wunderlich, was on hand to accept the generous donation and talk with participants about DREAM's new initiatives in the DR, Jon commented"This amazing group is not only skilled at the arts of the "Dominican Fiesta," they are also greatly responsible for over $80,000 of scholastic materials being brought down by visiting tourists."
These donations of supplies have continued by many many tourists on our behalf and we are proud to say that the above materials have more than tripled since then.